A Path to Success or Suspense?
The First Year of the Academy System Was Met with Equal Love and Disdain
Kylee Kamalii, Reporter
March 15, 2018
In the 2017-2018 school year at James Campbell High School (JCHS), new academies were introduced and enforced through grades 10-12. The new academies that were introduced include: Business Agricultural Sciences, Public and Human Services, Science Technology Engineering and Math (STEAM), and Health Sciences. The academies were set in place to guide students in developing skills and knowledge in the specific field of occupations they are thinking of joining. This is a new transition for many of the students and faculty at JCHS; for some students it can be helpful, but for others it could offer uncertainty.
Jaysia Kalaola, a sophomore in the Public and Human services academy at JCHS had said, "I like how they offer the different stuff. I really think the academies help me because it sets a path forward and I just have to do the work." She has a strong belief that she can use the acquired skills from her academy for her everyday life.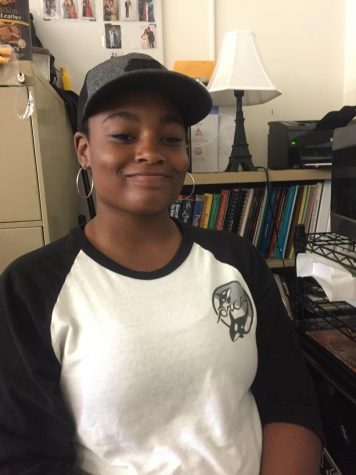 Amani Sanders, a junior at JCHS enrolled in the Business and Agricultural Sciences academy, said, "Unless we have academies that works for every student, I don't prefer them. This can make it to where students don't really get to explore their career options and instead are forced to focus on specific types of occupational fields that they may never end up pursuing in the future." Sanders suggested creating a survey to find the most popular career sets for students, to strengthen the academies success.
Brooke Begonia, another JCHS student had a positive outlook for academies and the purposes they serve, "They helped me a lot personally because I had no idea what I wanted to do or what I was good at, but now I have obtained new speaking skills and such from the business academy." She plans to pursue a profession in the particular area of business, influenced by her academy.
This was the first year James Campbell high school used academies; with a possibility it will continue for upcoming years. The concept is still new to many of the students; this change in course learning is something everyone will have to get use to.