Russia Kills Club Penguin
Club Penguin is shutdown after 11 years of enjoyment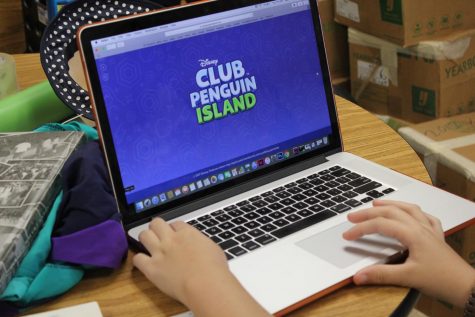 Anyone born in the 90s or early 2000s may remember the popular Disney game, Club Penguin. It was originally publicly launched in October of 2005, shortly before being bought out by Disney in August of 2007. The game was primarily a social network for kids, allowing young people to communicate in a safe environment, along with providing games and accessories for their avatars, the penguins.
Club Penguin's popularity under its parent company, RocketSnail Games, brought the attention of interested buyers, one of them being Disney. The deal was originally valued at $700 million, but turned out at $350 million. Once Club Penguin was handed over to Disney, it's popularity grew. With Club Penguin now under the name of Disney, it attracted a wider audience, resulting in multiple spin-off games being produced. It was known as one of the most popular games for children of that era, but it met its fate on January 30th, 2017.
Disney announced that they would be shutting down the popular Massive Multiplayer Online Role Playing Game (MMORPG), Club Penguin. This was due to a decrease in popularity of computer games among children and the rising popularity of mobile apps. Disney decided to completely transition Club Penguin to an entirely new platform in order to appeal to children, resulting in the discontinuation of the desktop version of Club Penguin on March 29th, 2017.
The desktop-version also faced constant hacks and blackmail which resulted in thousands of complaints. These hackers were traced back to Russia, in which they would spam messages such as "Build the wall" and "Make America Great Again." These Russian hackers had taken over several accounts, making it seem as though the kids were saying racial slurs. This resulted in many children's accounts being banned.
Disney had no tolerance and decided to contact law enforcement. After reporting the cases Disney received thousands of emails, which threatened the possibility of shutting down both the desktop version and the mobile app. Since then Disney has taken control of the situation by making the tough decision of transferring over to the app and ridding themselves of hackers. Thus instigating the funeral for the beloved desktop version. May it rest in peace.