James Campbell High School's Homecoming Dance
Do you remember the 21st night of September? You should, because it was the night of James Campbell High School's (JCHS) first homecoming dance in several years.  
The idea of a homecoming dancehas been tossed back and forth between both administration and student councils for years. According to Sara Kimura-Tung, Student Activities Coordinator of JCHS, the school stopped having homecoming dances for two reasons: safety issues and finances. Kimura shared that the former principal of JCHS said that dances could not be held on campus for safety reasons. "It doesn't make money," Kimura-Tung said.
Usually, Student Association and/or student class councils plan and host school dances. However, this project was instead taken on by Tracie Koide, former class advisor to the Class of 2018 Council.  
Stu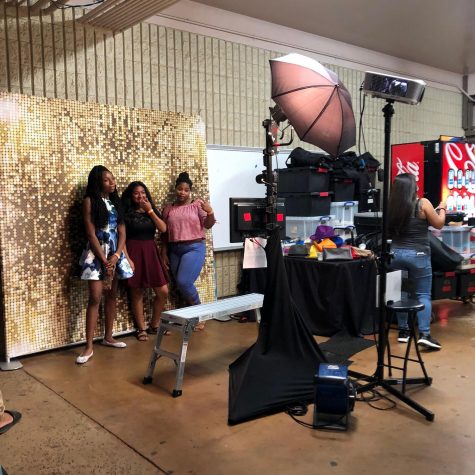 dents paid a fee of $5.00 for admission. Upon arrival, students checked in through the entrance of D Building's courtyard where teacher volunteers gave them wristbands and two tickets. These tickets could be cashed-in next to the stairwell for one free musubi and one free hot dog. In addition, students could take advantage of the photo booth booked for the event.
As for student participation, it is estimated that between 150-200 students participated in the event. Many were pleasantly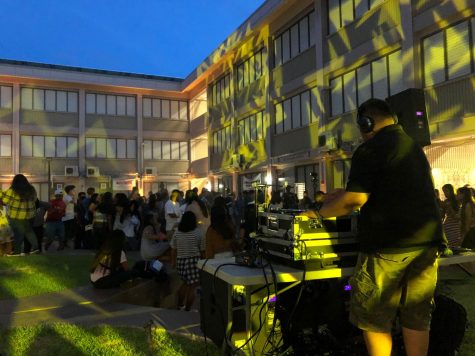 surprised by the outcome."It was worth it… actually better than I expected," said Senior Kyle Kaplan. "[The dance] didn't have the pressure of a prom; it was a lot of fun. It was just a chance to dress up and have a good time and it was just five bucks. Plus, the lights and stars everywhere distracted you from the fact that we were all in D Building."
Sophomore Ziarra Cadelina said that the homecoming dance was not just a pleasant surprise, but a great opportunity as well. "We don't do [many] dances or anything… so I was really excited [to come to the dance]. I had a really good time with my friends. The DJ was really good; the food was okay."
Though this is not the first time that the school has had a homecoming dance, the tradition never stuck. It is unclear whether or not the tradition of a homecoming dance has now been established.