Future Educators Practice Their Skills at Seagull Pre-Schools
Campbell's Exploration in Education Class Went on an Educating Field Trip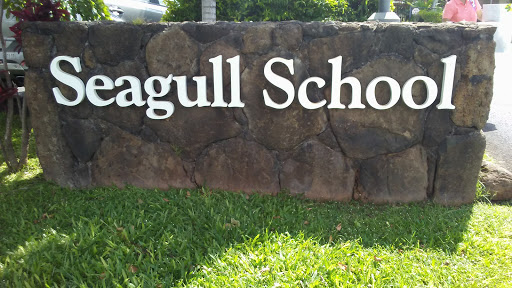 The students from James Campbell High School's (JCHS) Exploration in Education class went to a Seagull pre-school at Ocean Pointe on October 27, 2017. The students worked very hard to finish their lesson plans and their posters that they presented to the children.
Seagull school is Hawaii's early education and childcare preschool. They offer a high quality first school and childcare programs at affordable rates that meet the needs of working parents. Seagull Schools have locations on Oahu in Kailua, Ewa Beach, Ko Olina, Kapolei, and Honolulu. The school is for children ages one to five (Seagull School).
Students who are interested in an educational career went to the pre-school to hone their skills. "I want the students to practice their lessons with the youngsters," Val Tina Oishi, the Exploration in Education teacher, said. The students were teaching their own lessons to the preschool kids.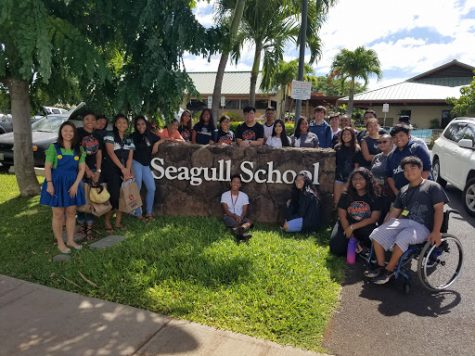 "Explorations in Education students will be reading their poster story books and conducting an extension activity with the pre-schoolers," Oishi said. The poster story is a visual project based on a book that students have chosen which they explained to the children.
Shawna-Lei Demitrial's group prepared their poster, lesson plan and activities before they went Seagull. Even though Demitrial, a Senior, went to teach she also learned something from the experience. "I was able to obtain and regain knowledge from teaching at seagull schools. I was able to learn how they treat other, their speech level, and what their capacity of learning is," Demitrial said.
"We did prepare enough for seagull, but I feel like we could have done more because our activity seemed so short. We could've done a little something extra," Demitrial said. The students were eager to learn and educate the pre-school kids more.
Those interested in the class can join next school year. The Exploration in Education students learn things about education and practice teaching little kids.