Sabers Compete to Showcase their Skills
Campbell Students Participate in CTSO
On February 22-23, students from James Campbell High School (JCHS) competed against other schools in an event hosted by the Career and Technical Student Organization(CTSO). Groups from JCHS such as SkillsUSA, Health Occupations Students of America (HOSA), Career and Community Leaders of America (FCCLA), and Distributive Education Clubs of America (DECA) and Family competed against different schools. Competitors from each school had to show their skills and knowledge in a variety of challenges in order to place and receive a medal.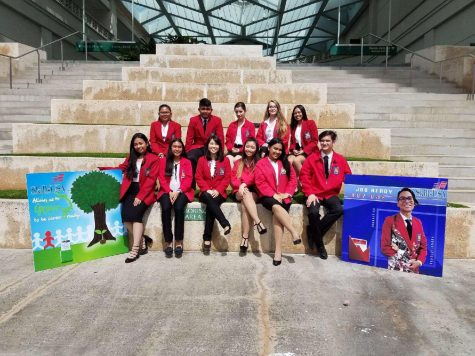 For SkillsUSA, graphic design and IT Tech students competed for ten hours doing a variety of challenges such as: taking a test about the knowledge of graphic design, recreatiing a design, and designing a logo for a company.
"It was a really fun experience. I got to meet new people, and I became close to them. It brought back motivation to do creative things," said Keala Elcano a senior at JCHS.
Kathyana Cabalar, a senior at JCHS won first place in the logo design for the company. Cabalar participated in previous years, however, was not able to place. "I was able to learn from my previous mistakes. It just comes with consistent experience and creativity," said Cabalar.
The HOSA students from JCHS also participated in the competition. Students were evaluated on skills such as medical math and reading, CPR and first aid, nurses aide training, and laws and ethics for the duration of three hours. Two rounds were presented to the students. The first round was a written test; if the student passed they would advance to the second round which tested their skills. The JCHS HOSA students were not able to win a medal, but they placed eight out of twenty groups. "When we saw our name on the qualification page, were like oh my gosh we get a chance to get a medal or something. But unfortunately, we didn't get that far in the second round," Said Lyka Dumbrigue a HOSA student from JCHS.
FCCLA was another group from JCHS who participated in the competitions. Two groups of students from each school cooked the same dish within an hour and were judged on the quality and taste of the food. The group making appetizers made "spicy holy trinity" and the group that made entrees made "Cajun chicken breast with sautéed kale and sweet potato rosti." The two teams that represented Campbell were placed 5th and 6th overall and won silver and bronze.
"We made sure we made our dishes on time, worked together within an hour, and not to forget what we did during our practices," Said Jamie balasbas-Ragel a senior at JCHS.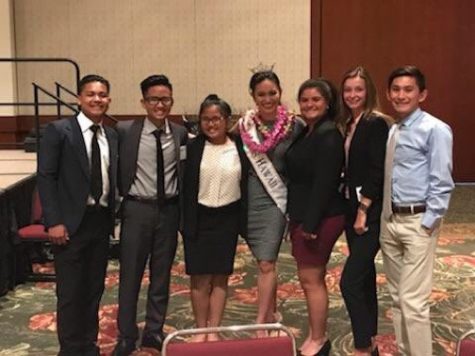 The JCHS DECA team participated in a two-day course at the CTSO competition. At the DECA competition, students had 90 minutes to answer a 100 test question. Students also had to role-play situations where they would act out a possible real-world business problem. "We would have to help advertise or create the product or company," said Aiyanna Valentin a DECA student from JCHS. Students had ten minutes to read and create ideas and were given up to five minutes to convince a judge. This happened two times on the first day and the students who made finals were able to go to the second day. Brittany Matthews a competitor who advanced and Jomar Quenga are DECA students from JCHS who both received medallions.
Though none of the JCHS teams place first in their categories, the students were still able to test their skill and knowledge at competition.