Student-Athletes adjust to COVID-19 restrictions
Since the beginning of February 2020 it has been a rough time for everyone including the sports teams at James Campbell High School (JCHS). With adapting to new rules while playing and going to school the delay in Fall sports had been yet another heavy hardship to come to terms with. Yet, many student-athletes JCHS adjusted with working out and training on their own time out of school to keep up with their sports.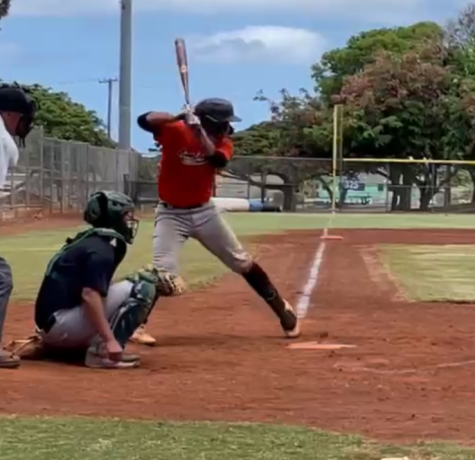 Though high school baseball season starts up during Spring, during his off-season, Cason Quinata, a junior and catcher for  JCHS varsity baseball team, has been having practices four days a week along with training days out of school and on his own time. Quinata said, "For training it mostly focuses on agility, speed, and just keeping your body in shape." Some recommended workouts Quinata listed were quick first-step drills and explosive drills.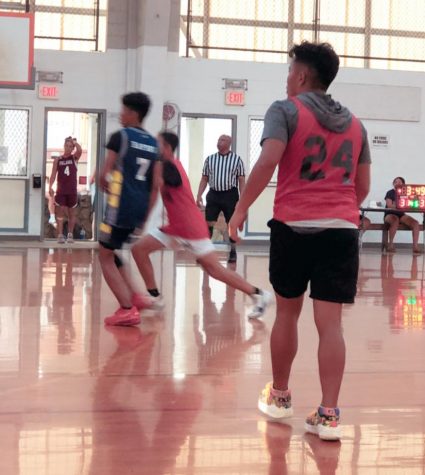 Boys' basketball season starts up during the Winter. Royson Dacuycuy and Logyn Nabaltan are excited to start the basketball season. Nabaltan had said he is most excited for the bus rides from and to games. Dacuycuy said that he hopes to be part of the starting five on the court. Dacuycuy and Nabaltan have both been training and working out during their off season. They recommend ball drills and working on speed to get better at the sport.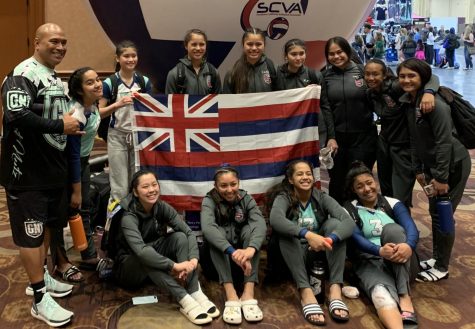 Girls' volleyball was supposed to happen at the beginning of the school year as a Fall sport but due to COVID-19 restrictions the season has been delayed until September 24, 2021. Anaya-Lee Kanoe-Sharp is a starting setter for the JCHS varsity volleyball team. Kanoe-Sharp has been working out during the delay in Fall sports as well as going to practices provided by her volleyball club outside of school. As a setter she recommends setting drills such as setting to yourself, setting to a wall, and setting to targets.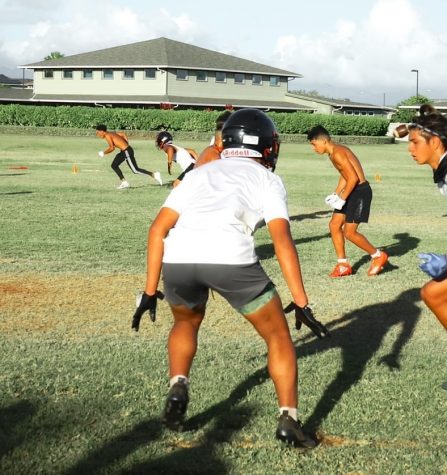 JCHS football season was also supposed to start at the beginning of the school year, for obvious reasons it also got delayed, same as the rest of the Fall sports. Blesyng Alualu-Tuiolemotu is a linebacker as well as a safety for the JCHS varsity football team; he has been training with the rest of the varsity team three times weekly. They run the workouts like an everyday practice as if season was still on. During their workouts Alualu-Tuiolemotu and the team do basic cone drills, tackling drills and as well as independent workouts for their different positions for football. Even through the hardships with COVID-19 restrictions Alualu-Tuiolemotu said ,"We have a goal." He and the team have been working hard to keep reaching for their goal together.
Some of the athletes here at James Campbell High School have strong feelings about the mandatory COVID-19 vaccine shot. Some believe that it shouldn't be forced upon student-athletes or anyone to go about their everyday lives. Getting exempt for the vaccine has been a tough process and those who tried to get exempt were denied and had to get the vaccine in order to play.