Theaters versus the couch
Movie-goers choices widen
Be honest, what's better?  Going to the cinema and watching one of the newest movies, or waiting for it to reach a streaming service and watching it on the couch? 
Since the start of the Coronavirus pandemic in 2020, people have been deprived of the luxury of going to the cinema and watching their favorite movies on the big screen.  Because of this, streaming services such as Disney+ and HBO Max have taken to providing early or same day premieres of movies coming to theaters.  
This has changed the way people watch movies.  
Theaters have slowly opened up again and returned somewhat to normalcy.  Precautions like social distancing, mask wearing, and limited people in a space are still there but others like filling up ones own drink have stopped, and a number of seats in the theater room have been closed off to limit the possibility of spreading the virus.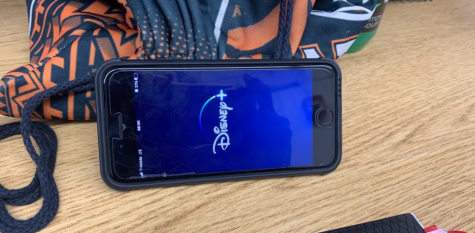 With that, streaming service Disney+ has created "Premier Access".  You pay a certain fee to watch a Disney movie that's coming to theaters early or on the initial release day, but at home.  When the live action Mulan came out, its initial release date was March of 2020 but people who paid the premiere access on Disney+ got to watch it three months earlier.  With a subscription to the streaming platform of $8 a month (or $80 a year), the premier access for a movie is $30 .  The only downside of the premier access is it only counts for one movie, so subscribers are paying $30 for every movie they want to see early.
On average, movie tickets at Ka Makana Alii Olino theaters range from $10-$15 plus expenses of food.  It's understandable that many would rather wait or pay less for films to reach a streaming service to cut down on the costs.
Premier Access went for future films as well.  Raya and The Last Dragon, Cruella, Jungle Cruise, and Black Widow; these came out both on Disney+ and in theaters on the same day, so subscribers could choose between watching at home or going to the theaters and watching it.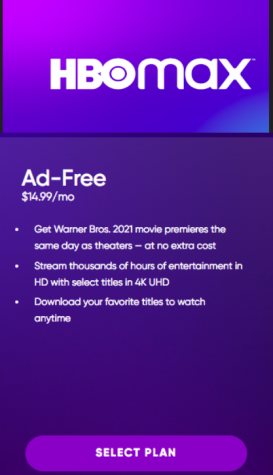 For HBO Max, Warner Bros. announced that all their 2021 movies coming to theaters will also be released on HBO Max on the same day with no extra payment to access.  Their subscription plan to watch these movies is $14.99/month with no ads and the availability to download and watch them offline.  Movies that have/are scheduled to come out for both cinema and the app are Godzilla vs King Kong, Tom & Jerry, Malignant, Dune, Matrix 4, and Zack Snyder's Justice League.  Their trial run for this luxury was the Wonder Woman sequel, Wonder Woman 1984- which HBO Max received $16.7M for the release.
James Campbell High School senior, Damien Uzueta, prefers to watch movies at home because he doesn't have to wear a mask.  Saying that when he's at home, he's not constantly breathing back and forth on his face due to the proximity of the mask.  He recently watched the newest Suicide Squad movie that was released on HBO Max and said, "Not hard to breathe and it's more relaxing."
Besides, like many would agree, watching a film in theaters is a whole different experience than watching at home on a TV screen.  Senior Jeremy Viray is a Marvel fan and expresses that those movie are definitely worth it and so much better than ordering Disney's premier access.  He recently watched Marvel newest release Shang-Chi and The Ten Rings on the big screen.
"It's a whole new different environment when you get in there… Being in a community with other people that have the same interest, hearing other people have their own reactions and takes on how the movie is…. Just a different environment," said Viray.
As a Marvel fan, Viray has watched all the companies movies in theaters when they came out pre COVID-19 days, and acknowledges that it's weird to be in the theaters room with less people and with masks because not a lot of reactions happen anymore.  Speaking from his experience after Marvel's Black Widow:
"It's also pretty awkward sometimes when you take off your mask because sometimes people eye you out," he said.
Other than Marvel movies, Viray expresses that watching any movie in theaters is a much better choice because of the "movie theater experience."  When hearing so much hype about a new movie and hearing other peoples reactions and review(s) about it, who would want to pass up that experience of spending too much money on popcorn, and food and candy?
But now that upcoming movies can be watched at home, does that mean theaters will shut down again? No, but it definitely creates opinions because depending on the movie, some of them are better to be seen on the big screen and others aren't as worth it so seeing from the couch is better.